The BRU/SFO Project
The BRU/SFO Project is back! 21st Amendment brewery and Magnolia brewery join forces once again to craft 12 unique Belgian-style beers with an American twist. Every Monday this month each bar will release a different beer for the week. Sounds like a great place to be for two beer lovers!
WHAT: Beer, beer, and more beer!
WHERE: 21st Amendment Brewery & Magnolia Pub & Brewery
WHEN:  All November! New beers are released every Monday Nov. 5th, 12th, & 19th
Click here for the beer release schedule
——————————————————————————————————-
Street Photography: This World Is Not My Home

This exhibition of more than 60 photographs and photographic montages from 1962 to the present traces the fascinating and wide-ranging career of Danny Lyon. "This World is Not My Home" celebrates 50 years of Lyon's unique, self-described "romantic realism." The de Young Museum's other exhibits include The William S. Paley Collection: A Taste for Modernism and Rudolf Nureyev: A Life in Dance.
WHAT: Photography by Danny Lyon
WHERE: The de Young Museum
WHEN: Now until January
Check out current and upcoming exhibits at the de Young
——————————————————————————————————-
Red Bull FlugTag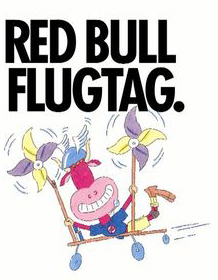 Watch home made air crafts fly into the McCovey Cove waters! Literally! This event was first heldin the U.S. ten years ago in our very own San Francisco. 36 teams have been chosen to get their "wiiings" and compete in the international flying spectacle this fall, and thousands more will cheer them on in their attempt at human flight
WHAT: Red Bull Flugtag
WHERE: McCovey Cove
WHEN:  Nov. 10 (Saturday), 2012. Hangers open at 11AM. First flight is at 1PM.
——————————————————————————————————
An Evening of Flamenco
Enjoy a great dining experience at Pena Pachamama with a Flamenco dinner show full of lively entertainment and amazing food. Actor and comedian Robin Williams has described the restaurant to be, "The kind of place event the Amish would dance." Reservations are highly recommended so make one for you and your date quick!
WHAT: Delicious dinner and an entertaining show
WHERE: Pacha Mama Restaurant (North Beach)
WHEN: Every Thursday at 8:00pm (until January 24th)