It's October 3rd! Need I say more? Since 2004, October 3rd became one of the most celebrated days in cinema history. Here at CMB, we plan on celebrating this day with a dedication to Mean Girls and by wearing pink (even though it isn't a Wednesday). Thank you Mean Girls for a decade of laughs, drama, and enough quotes to last us a lifetime!
Thank you to Gretchen Weiners for being the Princess of Toaster Strudel and for summarizing Julius Caesar for those of us who never read it. 
Thank you Karen Smith for your psychic boobs, your blunt curiosity, and teaching girls about ESPN. 
Thank you Janis Ian for your sensational come-backs and sarcasm.
Thank you Damian for using the girls bathroom and never holding back the truth. 
Thank you Glenn Coco for being you. 
Thank you Mr. Duvall for leaving the South Side. 
Thank you Mrs. George for your impeccable choreography and for encouraging safe sex. 
Thank you Regina George for crushing dreams and making everyone's life a living hell. 
Thank you Kevin G. for being a mathlete, don't let the haters stop you from doing your thang.
Thank you Coach Carr for teaching us all we need to know about sex. 
Thank you army pants and flip-flop girl for having a heavy flow.
Thank you Cady's mom for teaching us the fertility rituals of the Ndebele tribe. 
Thank you Jason for asking. 
Thank you for being from Michigan. 
Thank you Mrs. Norbury for being a pusher.
Thank you hick kids for teaching us world history. 
Thank you Rainbow and Smiles girl for having a lot of feelings. 
Thank you to the Plastics for creating the Wednesday Rule. 
Thank you for making out with a hot dog.
Thank you Aaron Samuels for looking sexy with your hair pushed back.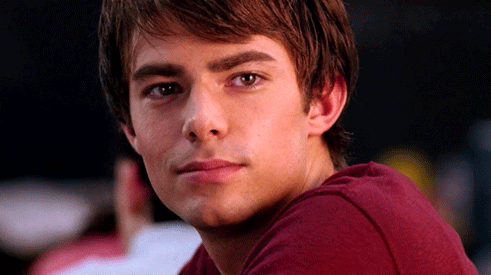 Thank you Cady Heron for teaching us important math skills and for having a terrible flaw.
Thank you burn book for holding all the secrets of North Shore High School and being a legendary piece of literature. 
Lastly, thank you Coffee Meets Bagel users for celebrating October 3rd with us! 
Did you enjoy this post? Why not check out another post by Lily called Bend and Snap: Elle Woods Guide to Dating Confidence. 
---
About Coffee Meets Bagel (CMB): CMB  is a free dating service that helps members make meaningful connections. It's designed for busy singles who want to find something real with little or no effort.